Village News
Village Festival
Sir Roderic Llewellyn has generously agreed to be guest judge of the garden competition for the 2016 Barnsley Village Garden Festival.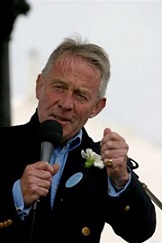 Roddy has a long and celebrated career as a landscape gardener, gardening journalist, author, and television presenter
Village Hall
Over £45K has been raised for the initial phase of the village hall improvement which is now complete. Go to the Village Hall page for more details.